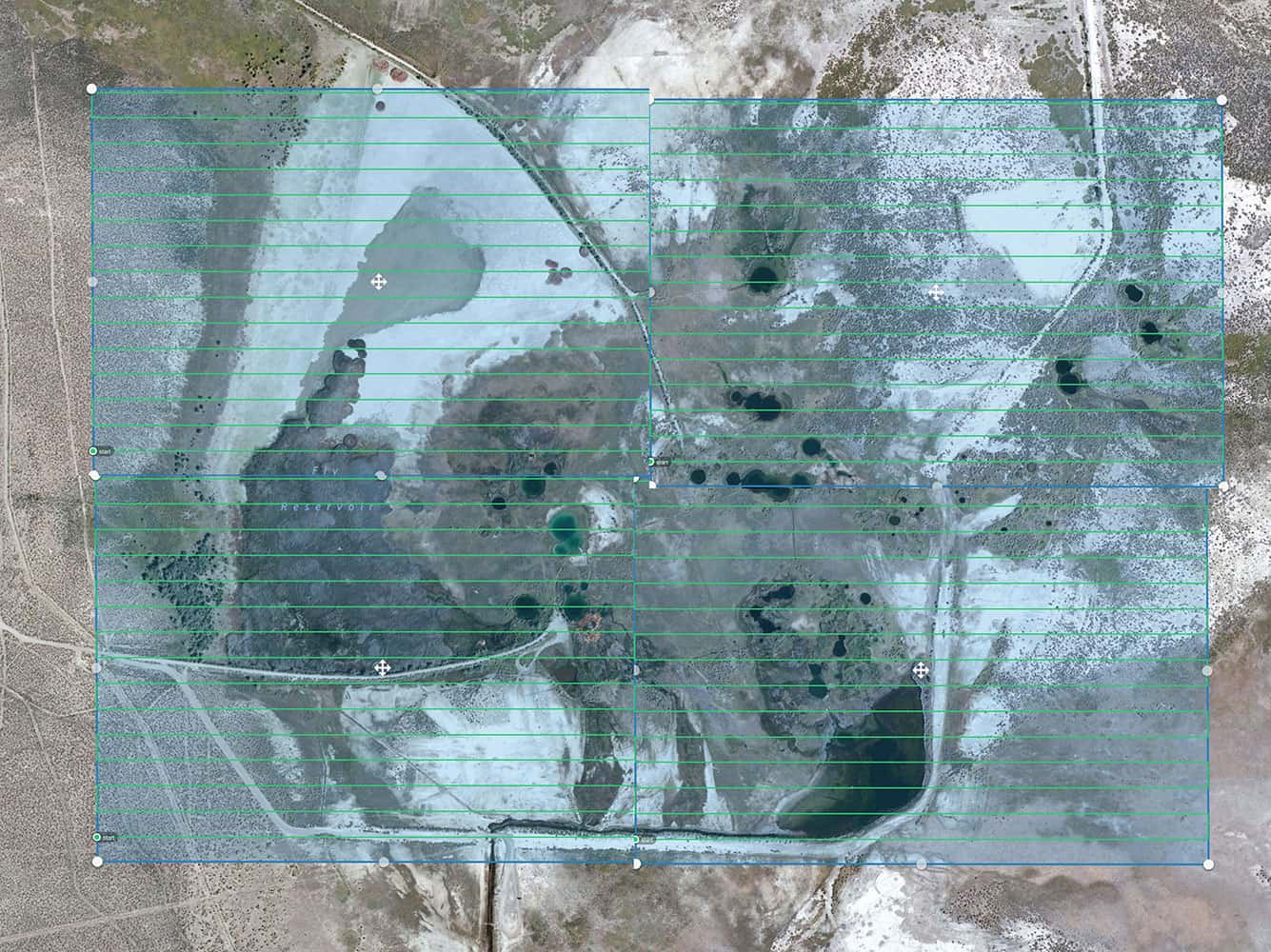 A couple of months ago I had the pleasure of visiting Fly Ranch which was recently bought by the Burning Man Project.  I was kicking around the idea with Will Peterson about mapping a section of this area which would provide them with an overview of the ranch.  Why do this, well aerial mapping with drones has come a long way when I first started (almost 2 1/2 years ago) and their are many reasons one would want to do this.  A few examples would be agriculture, construction and inspection.  For example with agriculture you can fly over the same area during each part of the year to see how your crops are doing and spot areas that might be dying or having issues.  Normally to do this you would have fly in a helicopter and try to spot the issues from the air, which well with the advancement of drones you can simple have it do the same pattern and process the data once done to see how things are fairing in your fields.
Construction and Inspection are also other great options for mapping out locations.  For instance lets say on Fly Ranch they wanted to place various buildings on the property.  Normally you may just try to use Google maps and draw out areas that you would want to have your buildings/structures at.  This might be enough for some people but here is where it gets interesting.  With the mapped data processed though various applications you can generate a 3d model which then you could use to actually place additional 3d models created such as houses, buildings, tower etc to give you an idea of how things will actually look.  Also taking this a step further you can use various technology to show in realtime how light and weather may effect the buildings placement.
Below is an example of mapping out an area and placing a building on the actual 3d mapped data. (sorry for the watermarks, I have had people use my stuff w/o permission in the past).  This is a bit more advanced and off topic but it can give you an idea of whats possible.